Philece Roberts (b. 1977) is a Bahamian Artist whose work is most recognized for her strong and graceful representation of Black Women. Roberts' body of work is a celebration of beauty and an exploration of the multifaceted stories of women, deeply rooted in the experiences and empowerment of Black Women. Working with graphite, acrylic, watercolor and tea stains, her work takes you on a journey through portraiture, that is grounded in clean aesthetics and immersed in emotion.
A self taught Fine Artist, Roberts studied Film and Video Studies at the University of Oklahoma and has a B.F.A. in Graphic Design from the Art Institute of Atlanta. She has illustrated two books and has created artwork for clients such as Strathmore Artist Papers, Essence Magazine and Creme of Nature. Roberts has completed commissions for the Birmingham Civil Rights Institute and is a part of the permanent collection of The Fairwind Exhibition, Baha Mar. Having exhibited locally and internationally, her art adorns the walls of collectors and her designs have branded clients globally. She currently lives and works in her hometown of Nassau, Bahamas.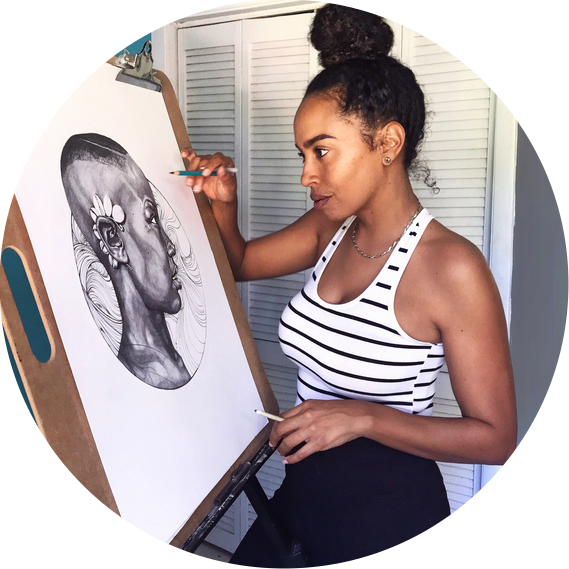 Join My Newsletter Sign up with your email address to keep up to date with new artwork, print releases, exhibitions and other news.